Your stay with us
 At La Chaussée d'Olivet,  Mayenne?Why not !
For a weekend, come and discover the riches of our department. In order to give you a taste; arriving on Friday evening you could spend a moment of conviviality at the associative bar of Olivet: "La Voix de Garage" offers themed evenings every Friday (music, theater, circus, magic ... on site, you will be possible to eat at "Baraka" with fries.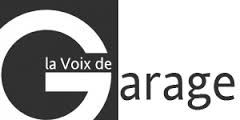 ---
Saturday morning, after a breakfast with us around the family table, we will do our best to concoct a tailor-made program according to your aspirations. Why not follow the hiking trails from the house which will allow you to discover what characterizes Mayenne, its bocage, its sunken lanes along the valleys: Marked paths of La Lucette or La Bellangerie Myself a Trail enthusiast, the paths will be a great playground for running enthusiasts (Mayenne terre de Trails) and since this summer you can discover our territory at the trails of the Laval Agglo Trail Station.
www.stationdetrail.com
---
Not far from its trails, you will have the opportunity to stop time and visit the Cistercian Abbey of Clairmont, founded in 1152.

---
 At the end of the morning, head for Laval, city of Art and History and its market (local products) where you can enjoy the superb square of the new castle. From there, it will be easy for you to roam the streets of old Laval with its castle, its half-timbered houses. Olivet road near laval When you arrive at the quays...
the Mayenne river awaits you.

---
We recommend that you end the afternoon in the town of Cossé le Vivien, where you will find the "Robert Tatin" Museum of Naive Art, a unique site of its kind.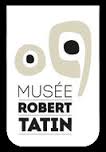 ---
 Back home, stroll or sit on a lounge chair in our garden in the shade of an oak tree. Your day will end with dinner at the restaurant "Le Salvert" 800m from the house on the edge of the pond, facing the sunset. Food lovers will be welcomed
by Marie-Laure and Sébastien: refined cuisine with local and seasonal products.
---
After a morning's rest, on the way back, don't miss a visit to Sainte-Suzanne, which is one of the most beautiful villages in France. This small medieval town nestled on a rock will enchant the last hours of your Mayennifique stay !!! 
---
NEW: For Trail enthusiasts, we offer a 3-day stay with our coach Jérôme, who will be able to adapt a program according to the level; so put on your sneakers and click on the following link to discover our offer in partnership with Laval Tourisme:
www.laval-tourisme.com
So see you soon
Do not hesitate to contact us to prepare your stay as well as possible.